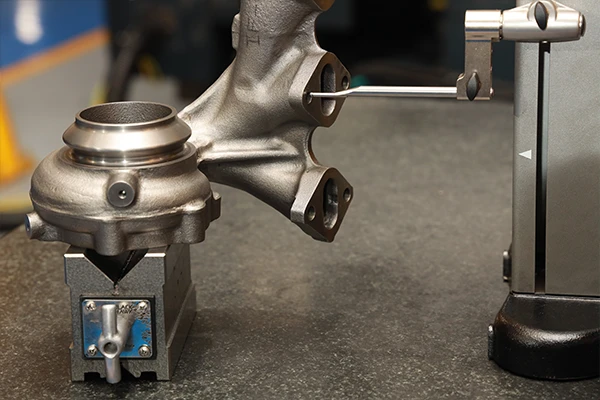 High end equipment for high precision and accuracy of output
JS Autocast incorporates bench-marked testing facilities to ensure the highest possible standards for each of its finished products. We are one of the few foundries in India with extensive in-house testing capabilities.
Our testing capabilities are complemented by the extensive research facilities at KCTI, Pune.
Some of the testing equipment comprise of:
Chemical testing – 2 X 31-element spectrometers
Mechanical testing - Universal Testing Machine (UTM), Impact analyzer with subzero bath, Fatigue and fracture testing
Optical testing – Carl Zeiss Metallurgical microscope with image analyzer.
Dimensional testing - CMM with scanning probe, Contour profile tracer and Height gauges.
NDT Testing - (UT & MPI)—Level II, Rad check meter, 3D Scanning, Endoscopy, videoscopy.
Read More