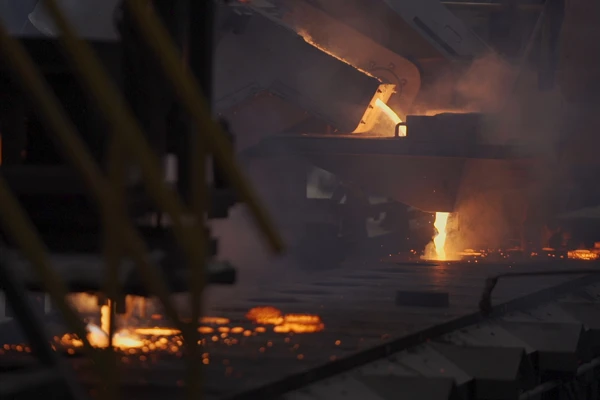 Austempered ductile iron is the most recent addition to the JSA Foundry capabilities.
It is produced by giving austempering heat treatment to conventional ductile iron. Unlike conventional cast iron, its properties are achieved by heat treatment, therefore, the only prerequisite for a good ADI is a quality ductile iron castings.
The mechanical properties of austempered ductile iron are determined by its unique matrix of acicular ferrite and carbon stabilized austenite, is called ausferrite.
A superior set of advantages such as low cost, design, flexibility, good machinability, high strength-to-weight ratio and good toughness, wear resistance and fatigue strength properties.
A.D.I. is a proven cost-effective alternative to cast and forged steel and offers the following advantages:
Weight Saving - A.D.I. is 10% lighter than steel.
Machining - Nearness to nett shape reduces machining costs.
Tooling - Tooling is less expensive with improved lead time when compared to Steel castings and Forging counterparts
Environment - The amount of energy required to produce A.D.I. can be upto 50% less than steel casting and forging counterparts.
Cost Efficient – As a conversion from steel castings, forgings, and fabrications A.D.I. can very often offer worthwhile cost savings.
Read More