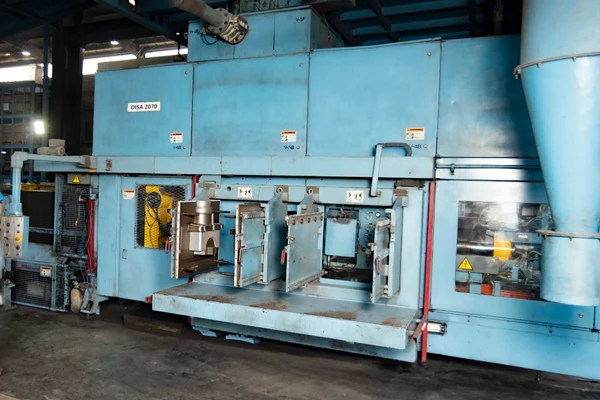 Equipped with HPML Disa Moulding Machines
With the availability of high-pressure DISA machines, jolt and squeeze as well as hand-molding equipment, we can humbly say that no complexity among DI castings is out of our coverage area.
Our molding process has kept at pace with the best practices and standards in the Foundry industry. Since we prefer moulds that have thermal conductivity and high heat resistance, the process defines the technical properties of output. The robotic grinding machines give us an edge over competitors w.r.t the casting finish.
Key Features
State-of-the-art DISA machines for moulding
DISA Match – 20" X 24" with box size of 508X610X200+200
DISA 2070-B with box size of 950X800X350~650
DISA flex 90 with box size of 1200X900X400+400
DISA George Fisher with Box size of 700X500X 200+200
DISA MATIC 130B with Box size of 650x535x180~350
Sand Plant
Intensive Mixer DISA TM285
Sand Multi controller (SMC)
Kunkel Wagner sand cooler – ASK 150
Read More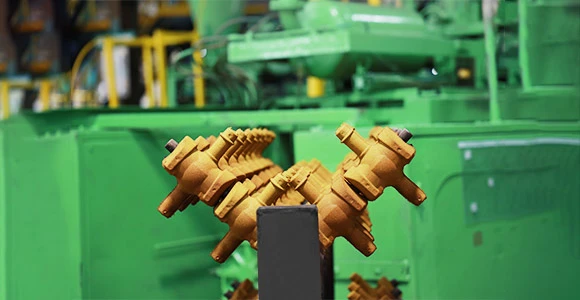 Core Shop
Specialized in cold box, Hot box, Co2 core process.
Core shooter capacities ranging up to 50kgs
CO2 core weight up to 500kgs
Cold box core shooter -Laempe
Hot box shooters -SUSHA